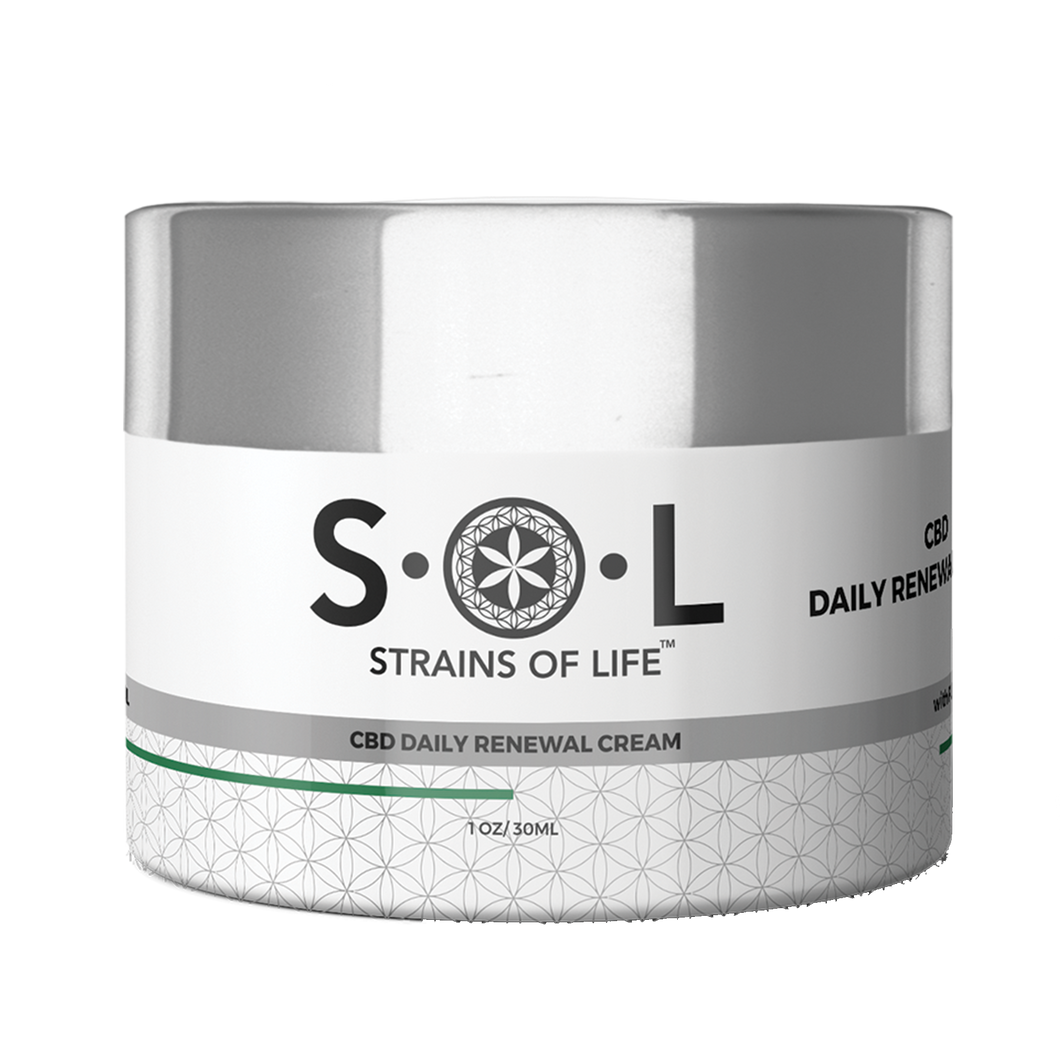 S•O•L CBD DAILY RENEWAL CREAM
Regular price $45.00 Sale
Daily Renew CBD Cream
Protects the skin from daytime dehydration & environmental irritants. Intense Moisturizer
Boost your skin's radiance each day with our CBD Daily Renewal Cream.
This lightweight formula absorbs quickly into the skin to provide much needed moisture.
Apply daily as  needed to leave your skin feeling fresh, soft & satisfied.
Key Ingredients:
Hemp CBD Oil. Anti-bacterial, anti-inflammatory
Avocado Oil. Moisturizes and Nourished the skin
Retinyl Palmitate (Vitamin A) Powerful anti-aging ingredient which treats wrinkles and improves skin
Shea Butter. Softens, tones, and soothes skin
How To Use Renew CBD Cream:
Apply a thin even layer to the face avoiding the eye area.
Leave on 10-15 minutes until dry, then rinse with cool water.
Avoid use on damaged or broken skin.