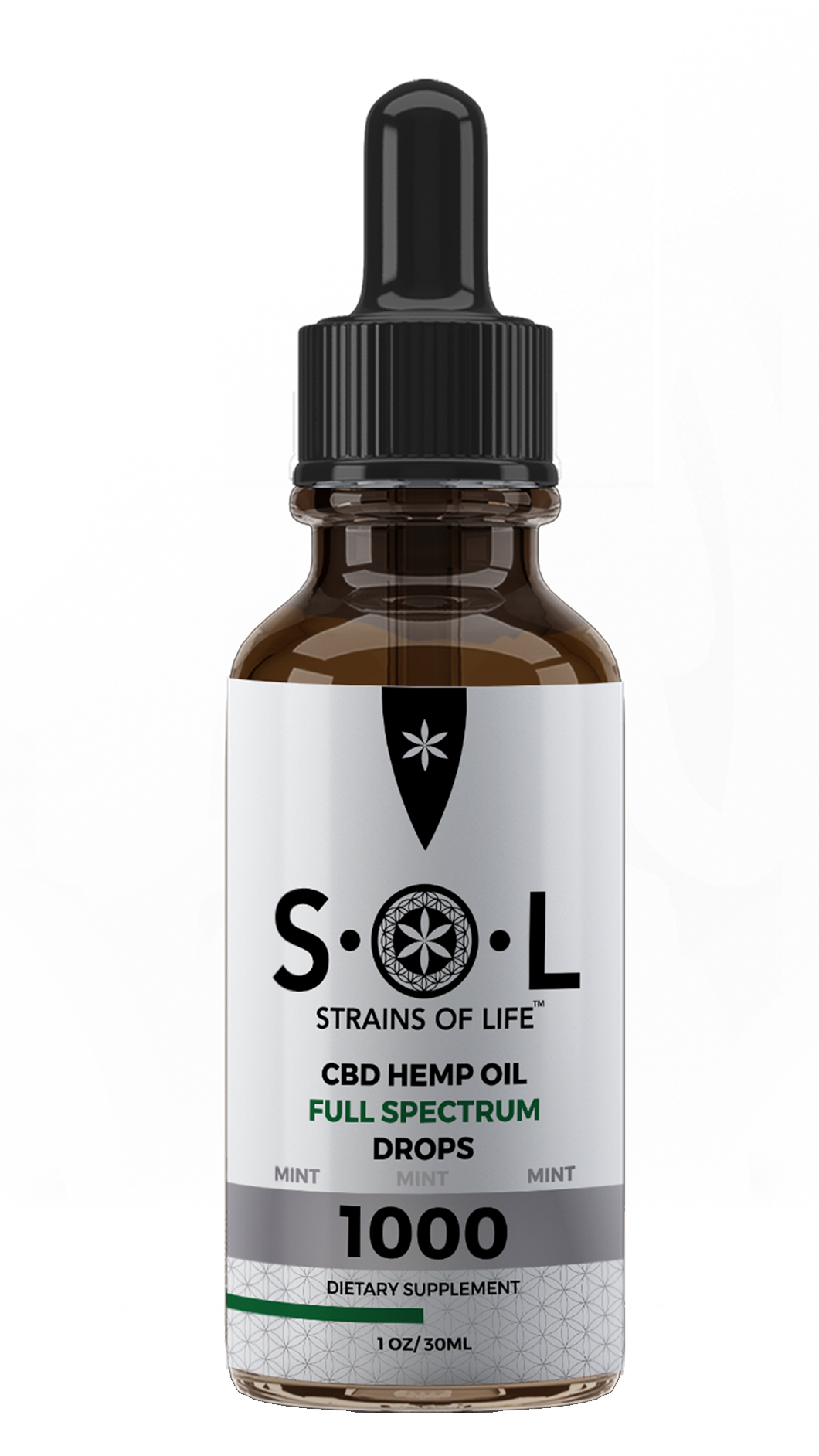 S•O•L CBD HEMP OIL DROPS 1000 - MINT FLAVOR - FULL SPECTRUM
Regular price $100.00 Sale
Hemp Oil Drops - Mint
Dietary Supplement. Mint Flavor
S•O•L CBD Hemp Oil Drops help supplement your body's Endo-Cannabinoid System (ECS) to ENHANCE and BOOST your health & wellness.
Our Hemp Oil Drops contain premium pure full spectrum CBD and preserve the hemp plant's other valuable cannabinoids (CBG, CBC, CBN), terpenes, amino acids, and essential oils to ensure the you get the "entourage effect."
We use 100% organic and CO2 processed Hemp grown in the USA and are also non-GMO. Contains 20mg of premium Cannabinoids per serving.
How To Use Hemp Oil Drops:
Take .6ml (approximately 24 drops) twice daily.