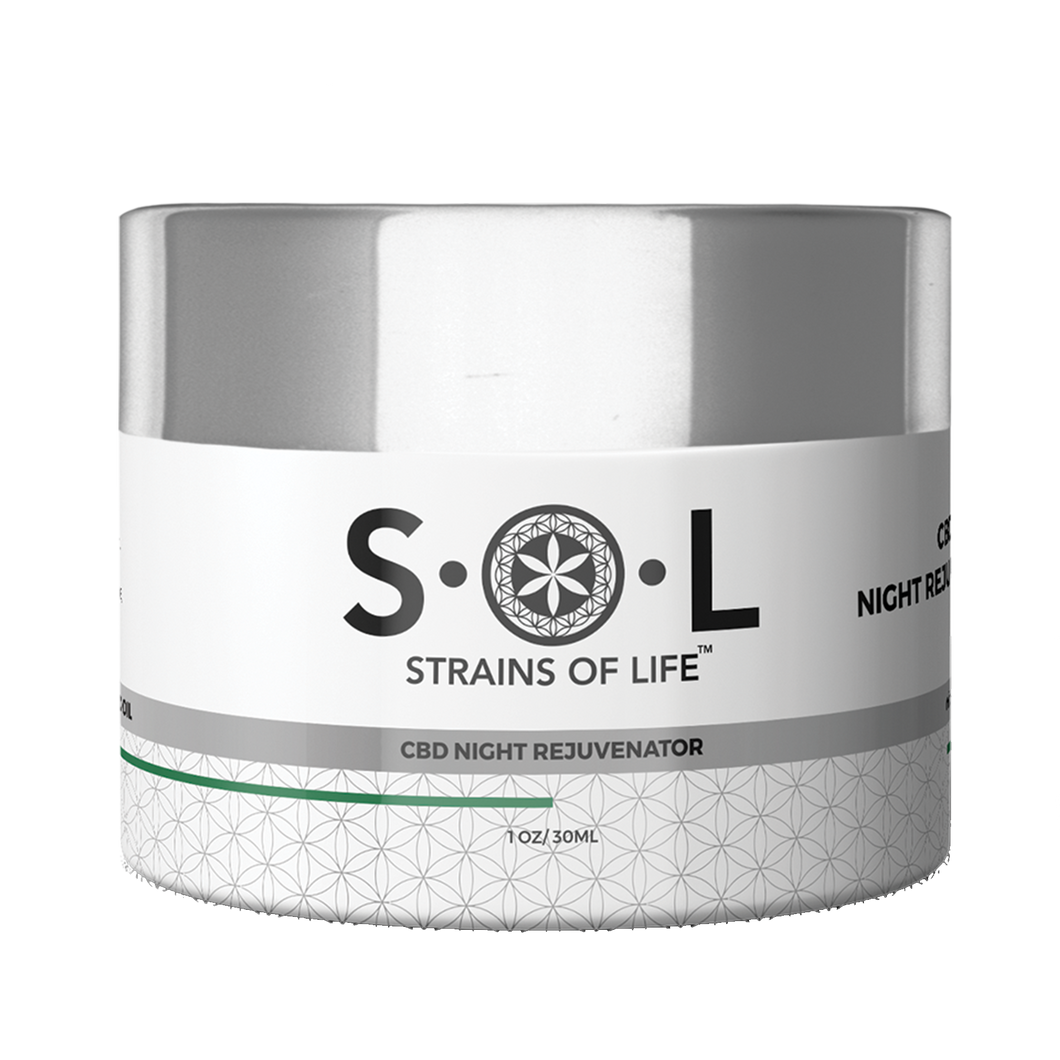 S•O•L CBD NIGHT SKIN REJUVENATOR
Regular price $45.00 Sale
Helps accelerate surface cell regeneration
Designed to plump & renew, this cream helps to accelerate surface cell regeneration so you wake up to intensely moisturized skin. Our night cream formula with Hemp CBD Oil continuously moisturizes throughout the night leaving  your skin revived in the morning. Your skin will feel softer,  smoother & younger with continued use.
Key Ingredients:
Hemp CBD Oil. Anti-Oxidant, anti-bacterial, anti-inflammatory
Hexapeptide 8. A peptide that mimics Botox like results without the injections. Tightens the skin and reduces fine lines
Palmitoyl Tripeptide 1 & Palmitoyl Tetrapeptide 7 Peptides which repair the skin, reduce inflammation, and improves skin elasticity.
Retinyl Palmitate (Vitamin A) Stimulates skin repair
How To Use:
Apply a thin even layer to the face avoiding the eye area. Leave on 10-15 minutes until dry, then rinse with cool water. Avoid use on damaged or broken skin.